I can hear the Sunset Strip Music Festival from my bedroom window! But it's a faint echo. Wish I was going, but I am also very content to rest and work from my bed today on a heating pad with a bit of a strain from pushing just a bit too hard at Yoga in Long Beach!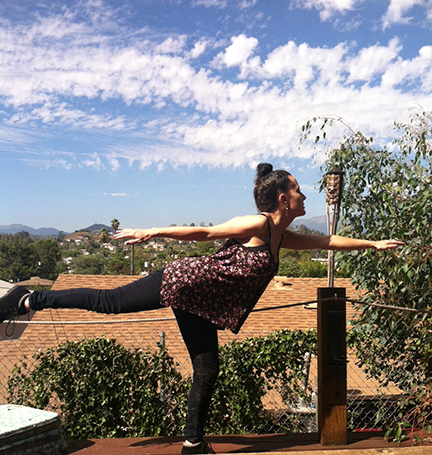 Once a season I go to a sacred spot of the Earth in a home designed by Eric Lloyd Wright, Frank Lloyd Wright's grandson.  It's a magical place I've been going to ever since I was led here by friend and architect, Steve Lamb. When he saw my painting, "Ghost of Anita Aguilera" (see it below), he remarked that the landscape I'd created both from my imagination and internet photo resources of Antelope Valley was an exact duplicate of architect Frank Lloyd Wright's grandson Eric's property located in at the peak of the Santa Monica Mountains in Malibu, California.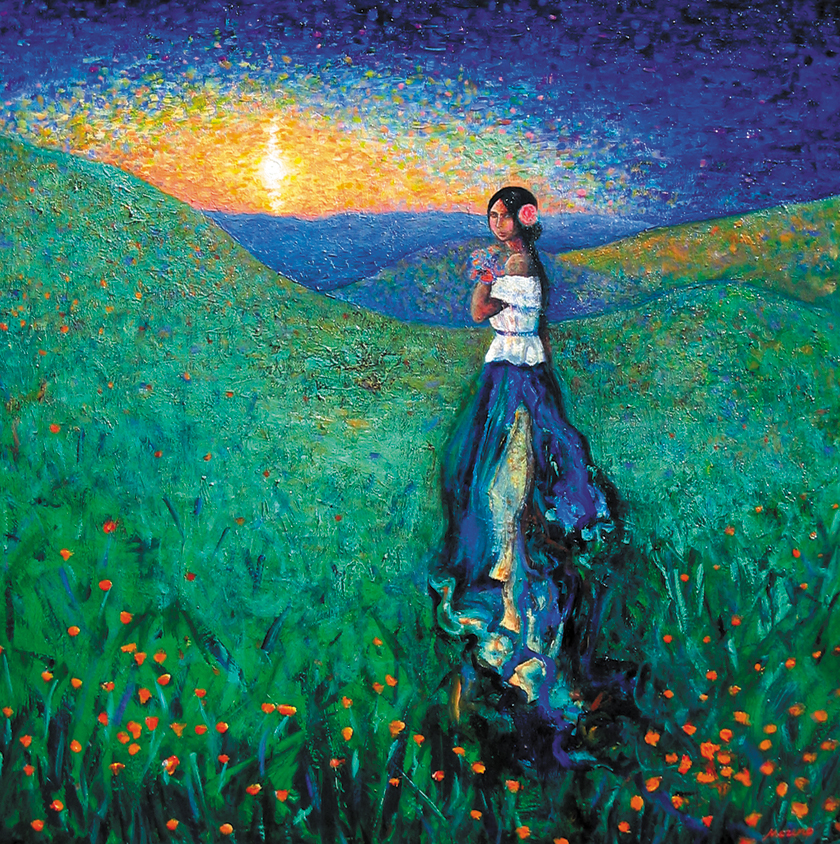 Not completely believing him, I went there at twilight on Spring Equinox, and was baffled by the resemblance. When I compared the painting with the landscape, it looked like its replica! How could I have painted this landscape when I had never been to this place before?  It was a wormhole* from another time, echoing a vintage and ghost-like presence. But where were the poppies? It was the 1 part of the painting that didn't match with the landscape. I was told they used to be abundant on Wright's landscape where Anaïs Nin spent much time as she married Eric Wright's half-brother, Rupert Pole. Yet I had neither seen Wright's land nor a photo of Anaïs in costume as her alter ego, Anita Aguilera, the Spanish dancer.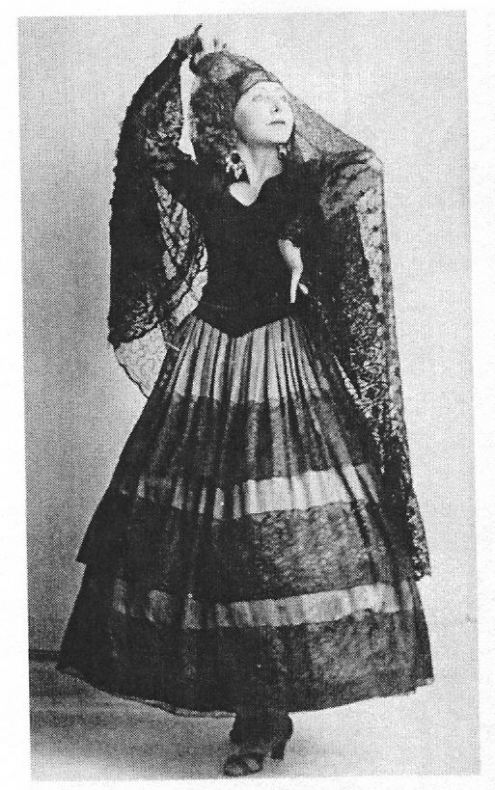 When she died in 1977, Pole scattered her ashes over Santa Monica Bay, my birthplace. When painting "Ghost of Anita Aguilera", I didn't have a model, and I took the woman's face from my imagination and subconscious, her clothing pieced together from various fashion magazines. It wasn't until after the painting was completed and Lamb's comment, that I researched Anaïs Nin. Much to my shock, I painted her facial structure down to the shape of her nose, chin and eye color. It seemed as if I painted her portrait of her dressed as Anita Aguilera without seeing her. I painted a woman, never knowing that it was to resemble the American writer, Anaïs Nin, and become an Intuited portrait of her. She came from my imagination entirely, and everyone that saw the painting asked if it was me. No, it was not me, I replied. I didn't know who it was, but it was definitely not me.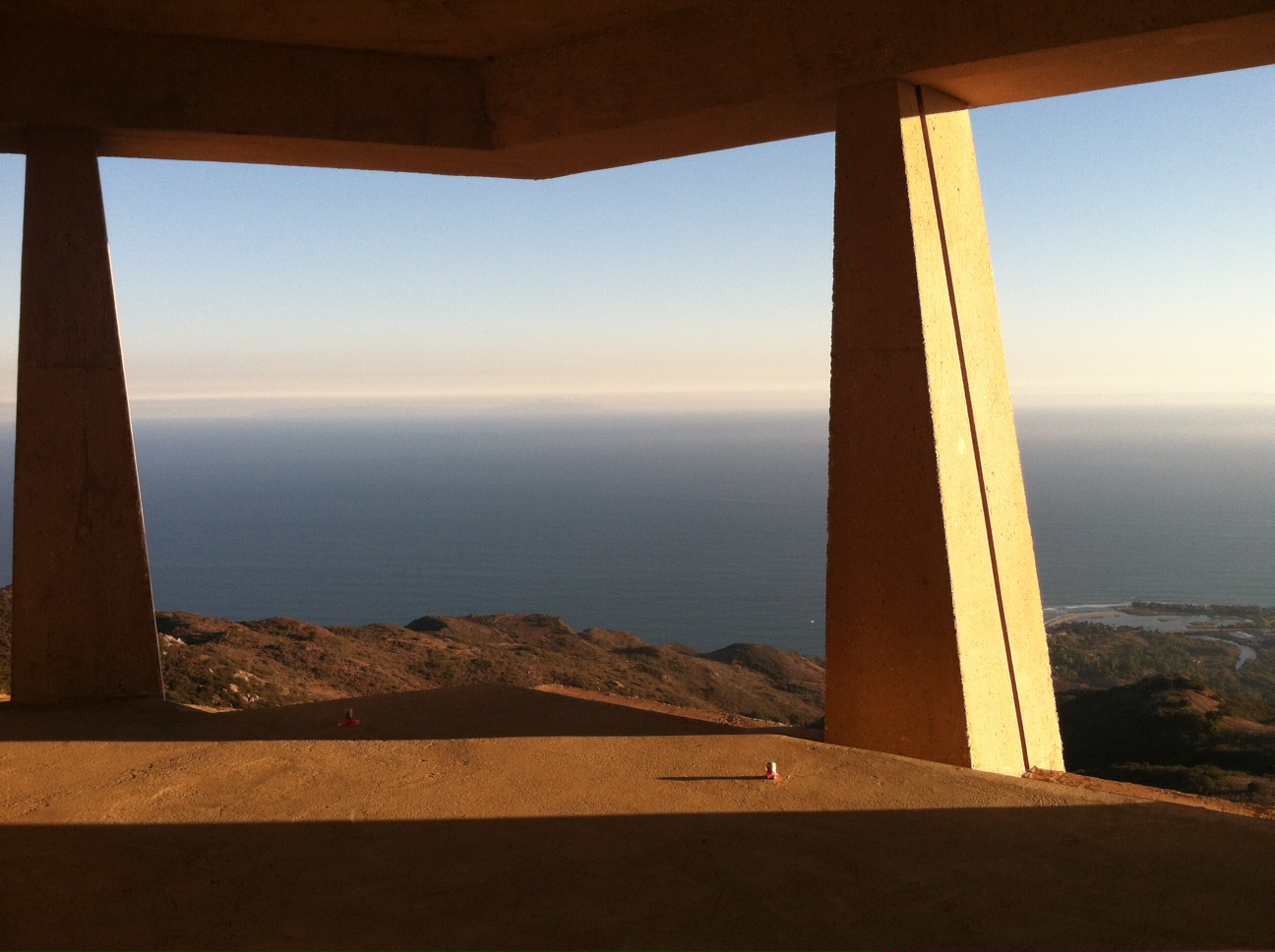 I sold Ghost of Anita Aguilera, but I do have prints available for sale. I plan to paint the view of the Pacific ocean from the Lloyd Wright property, and continue in my impressionistic venture of these landscapes. Email me for Art Prints at: violetagraphics@gmail.com
And don't forget, to download my new EP , now available on iTunes, Spotify, Google Play, Amazon and more!

*A wormhole is a theoretical passage through space-time that could create shortcuts for long journeys across the universe. [http://www.space.com/20881-wormholes.html]