Vio is featured in an interview with ADSRecords this month, and they play the Single "Question" from the new EP, Keep On Lovin'!
"Interview: Alex interviews Vio of California post her recent EP release. Listen to the podcast to hear the inspirational words of VIO.
A Californian month with music by 'Vio' from her new EP and music by alternative rock group 'Gone Avery'. An exclusive interview with Violeta of 'VIO' post her recent release and brand new music by British singer-songwriter Leo Kelly-Gee.
The sun has been shining in Santa Monica and trance-hop singer VIO rounds off a golden season of new content with an exclusive interview at ADSRecords – have a gander on this month's podcast. Her new EP Keep On Lovin', which was released on the 8th last month, is available on Amazon. You can also check out VIO on BandCamp, Soundcloud, Twitter, Facebook and now Spotify."
https://soundcloud.com/adsrecordsuk/podcast-august
                                                                                                                   – ADSRecords, London, Britian (UK)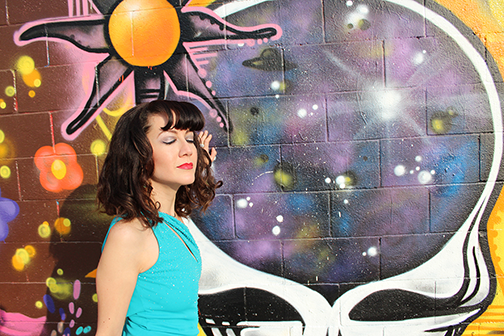 Download August's Podcast here for free: adsrecords.co.uk/#/podcast/